The Bandpages:
On the following page I want to introduce new interesting bands, one band each month. Those of you who know a new band and want it to be featured on this page - just email me. This time we feature Leon Glock.
LEON GLOCK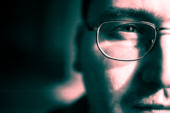 LEON GLOCK are: singer Marcel Guttzeit and the two keyboarders Henning Kraus and Gerold Basner.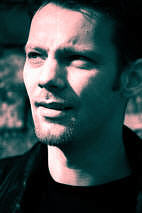 LEON GLOCK exist since 1996. Their musical roots can be found in 80s Electro pop, but modern sounds are influencing the work of the band, too.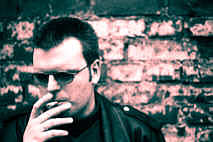 LEON GLOCK first only consisted of Henning and Gerold. During that time the instrumental CD "When Colours Die" was produced. In 1998 Sven became a bend member, in order to help with the production of the first CD. At the beginning of 1999 Marcel, the voice fitting the music, was found. The second CD "Mondlaub" was recorded. In autumn 2000 Sven left the band, in order to work as self employed web designer. Because of positive feedback (inquiries, club rotation in several discos, live performances) some songs of "Mondlaub" were revised and released with new material on the third CD "Follow the rules".

download as MP3 (3,15Mb)
At the moment some new songs are at work, e.g. a new Version of "Gefühl der Nacht", the so far only German song of the band.
Stardust interviewed the guys. Here you can find it.

contact:
(0391) 7 31 84 22
e-mail: info@leon-glock.de
www.leon-glock.de